WELCOME RECEPTION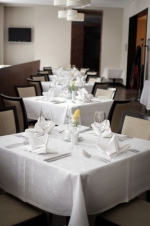 Date: 
Wednesday, August 24, 2016
Time: 
18:00 – 20:00
Location: 
Restaurant at the Europa Royale Hotel
Address: 
Miško Street 11, Kaunas
Dress code: 
casual
The welcome reception will be held in the symposium venue – Europa Royale Hotel. The hotel is located in a renovated historic printing house bult in the early 20th century. The delegates will be able to enjoy the welcome reception in the modern hotel restaurant with nice terrace in the inner yard.
SYMPOSIUM BANQUET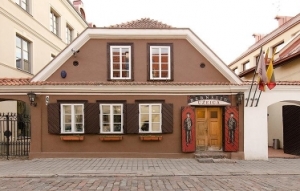 Date: Thursday, August 25, 2016
Time: 19:00 – 22:00
Location: Restaurant "Bernelių užeiga"
Address: M. Valančiaus Street 9, Kaunas
Dress code: casual
The Symposium Banquet will take place in the restaurant "Bernelių užeiga" (Shepherd's Inn) offering traditional dishes from Lithuanian cuisine in a cosy environment with antique design. The restaurant is located in the Old Town and belongs to the restaurant chain that offers a variety of delicious food, including traditional dishes prepared according to the original recipes that are a part of the Lithuanian Culinary Heritage.
KAUNAS TOUR "THE OLD TOWN SECRETS IN KAUNAS"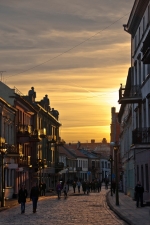 Date: Friday, August 26, 2016
Time: 16:30 – 19:00 (2.5 hours)
Departure: from Europa Royale Hotel lobby
A good opportunity to discover the most important and amazing places in Kaunas:
to see Town Hall called "White Swan", Thunder House, Vytautas Church;
to hear a history about the longest bridge in Kaunas;
to take a walk down the stone-paved Vinius street;
to visit the cradle of the Old Town – Kaunas castle;
and, of course, to see the oldest gothic style churches in Kaunas.
GUIDED TOUR TO PAŽAISLIS MONASTERY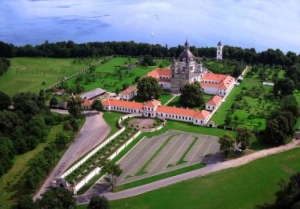 Date: Saturday, August 27, 2016
Time: 10:00 – 12:00 (2 hours)
Departure: from Europa Royale Hotel lobby
Pažaislis Monastery is a unique baroque monument built in the XVIII century for the Camaldolese Monastery and is considered to be one of the finest architectural masterpieces of the late Baroque in north-eastern Europe